101 Ways To Leave A Mineshow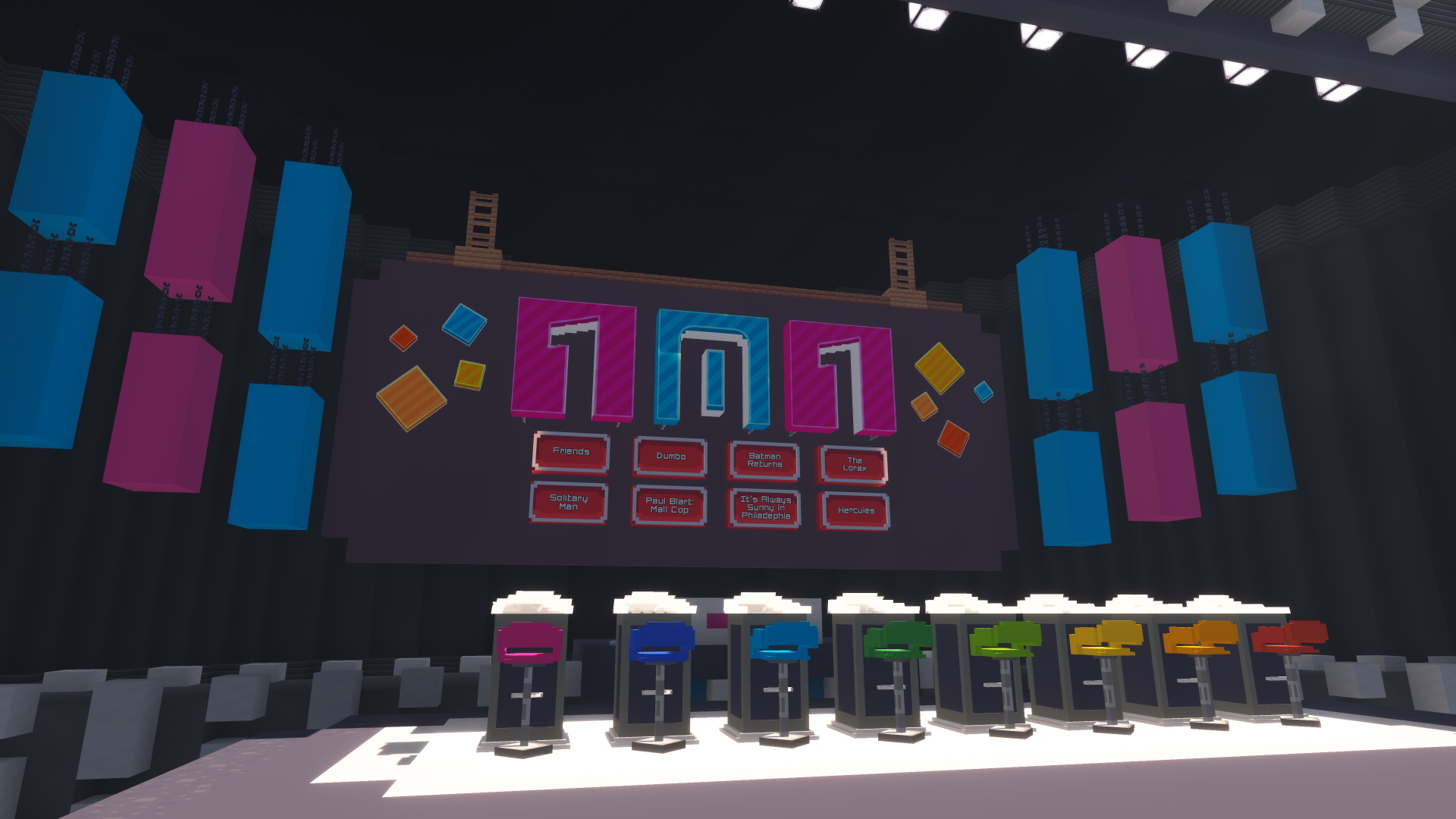 101 Ways To Leave A Mineshow is a YouTube series based on the format of the TV show 101 Ways To Leave A Gameshow, created within Minecraft. Each round, a question will be asked and a number of answers will be given to the contestants, but one of the answers will be incorrect. The players each choose an answer, and the player with the incorrect answer is eliminated from the episode.
Within the project, I'm one of the main video editors (alongside Chelsea and Stuart), with a focus on animating the graphics and lower thirds that appear on screen. In addition to this, I sometimes edit full episodes of the show, including camera cuts and audio work. I am also one of the camera operators during the recording sessions.